Hai everyone my username on MC is Kat097 i wish to become a member and hope to be accepted

Few things about me:
I watch a webseries called Red vs Blue made by Rooster Teeth
I watch animes such as bleach,Naruto,Kekishi,Full Metal Alchemist,Evangeleon,One Piece and various other animes.
I'm good with art my deivant art page or username is RedvsBlueFan
i love to do pixelart on MC and i hope i will be able to do pixel art on the server



Aantal berichten

: 2


Registratiedatum

: 2013-06-24


Leeftijd

: 21


Woonplaats

: The Lone Star State



Hello Kat,
First of all I wish you welcome to the community. 
Second: I'm very happy to finally encounter someone that watched Fullmetal Alchemist like I did!

And of course, have fun in Pixel Art! I'll make sure to find you if I'm online when you are!
Mike
___________________________________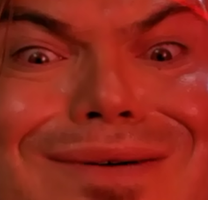 Fear not, as I am your God!
Admin





Aantal berichten

: 167


Registratiedatum

: 2011-11-15


Leeftijd

: 22


Woonplaats

: Lelystad



Thank you  lots and yep I loved FMA and FMAB both were great seasons lol and its a pleasure to be here lol



Aantal berichten

: 2


Registratiedatum

: 2013-06-24


Leeftijd

: 21


Woonplaats

: The Lone Star State




---
Permissions in this forum:
You
cannot
reply to topics in this forum