Ello guy/girl who is reading, my name is Jordi (
IRL
) and I m 15 years old. My
IGN
is Blaster1115 (got that name cuze Blaster was unavailable.
I m from Holland/Netherlands, exept for the weather, it's a great country

How did you get the Server IP Adress?: A friend of mine gave me the sever adress of the cracked server, but the server didnt go that well so Mike came online and said if I wanted to tell my friends that he is going to stop the server. Than I keopt asking (

) why he was stopping and he told me that he was restarting because his old community left. Then I asked if I could help him, and so I joined the main.
I hope to get a moderator/builder in the server. I hope to get far in survival (without grief and PvP) because I love to survival.
I hope (lol) that you liked it, and see ya guys next time.
From your (Future xD) survivaler, Jordi



Aantal berichten

: 2


Registratiedatum

: 2013-07-31



Kind of strange to say this now, but...
Welcome!
___________________________________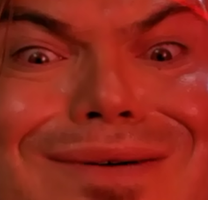 Fear not, as I am your God!
Admin





Aantal berichten

: 167


Registratiedatum

: 2011-11-15


Leeftijd

: 22


Woonplaats

: Lelystad




---
Permissions in this forum:
You
cannot
reply to topics in this forum