Hello WORLD (Ikr a big thing to say) My name is Benjamin but people call me Benji

Im 15 years old and loves to play at my computer and xbox 360 (cuz its tha best!) I live in a country called Norway and here we speak Norwegian but I also talk English. (im not that good but yeah, its not crap!

) This thing that mike have written tells me to say where I got the server IP from, and my answer is from my brother

. And what I hope to reach is the moon, but I cant so. yeah.
Im just kidding, I want to be a bether builder at minecraft, learn to build even bether things and use my brain to build bigger and more awzm thing. I also want to learn coding and hacking but im not going to talk about that now ;p (dont ask)
Soooooo i see you on the server i gues

XxBlooDYKarmAxX/Benjamin/Benji/Geekie Benji





Aantal berichten

: 1


Registratiedatum

: 2013-03-13


Leeftijd

: 21



___________________________________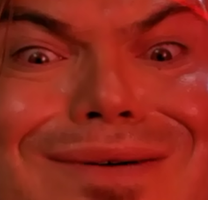 Fear not, as I am your God!
Admin





Aantal berichten

: 167


Registratiedatum

: 2011-11-15


Leeftijd

: 22


Woonplaats

: Lelystad




---
Permissions in this forum:
You
cannot
reply to topics in this forum